White marble iskcon radha krishna statue
The murti wala( unit of Ramakrishna Sculptures, jaipur) is a manufacturer, supplier & exporter of ISKCON Radha krishna marble statue, Gaura Nitai marble murti  in white makrana marble, Bankey Bihari ji Murti, lord krishna idols in black stone, Radha raman vigrha, lord jagannath deity, Sri prabhupad Idols, Krishna Balram Idols, & other iskcon deities at very affordable prices. Our customers can order  God statues online, phone call, or by visiting our store located in Jaipur. We have a excellent supply channel who supply marble ISKCON Radha Krishna statues & other God Idols in every location of India like at very low price. For International Client's we have international shipping facility to the USA, UK, Canada, UAE, Malaysia, Russia, Indonesia, Thailand, etc & other countries of the world.
Iskcon Radha Krishna Idols
Iskcon Gaura Nitai Marble Idols
Iskcon Radha Krishna Marble Idols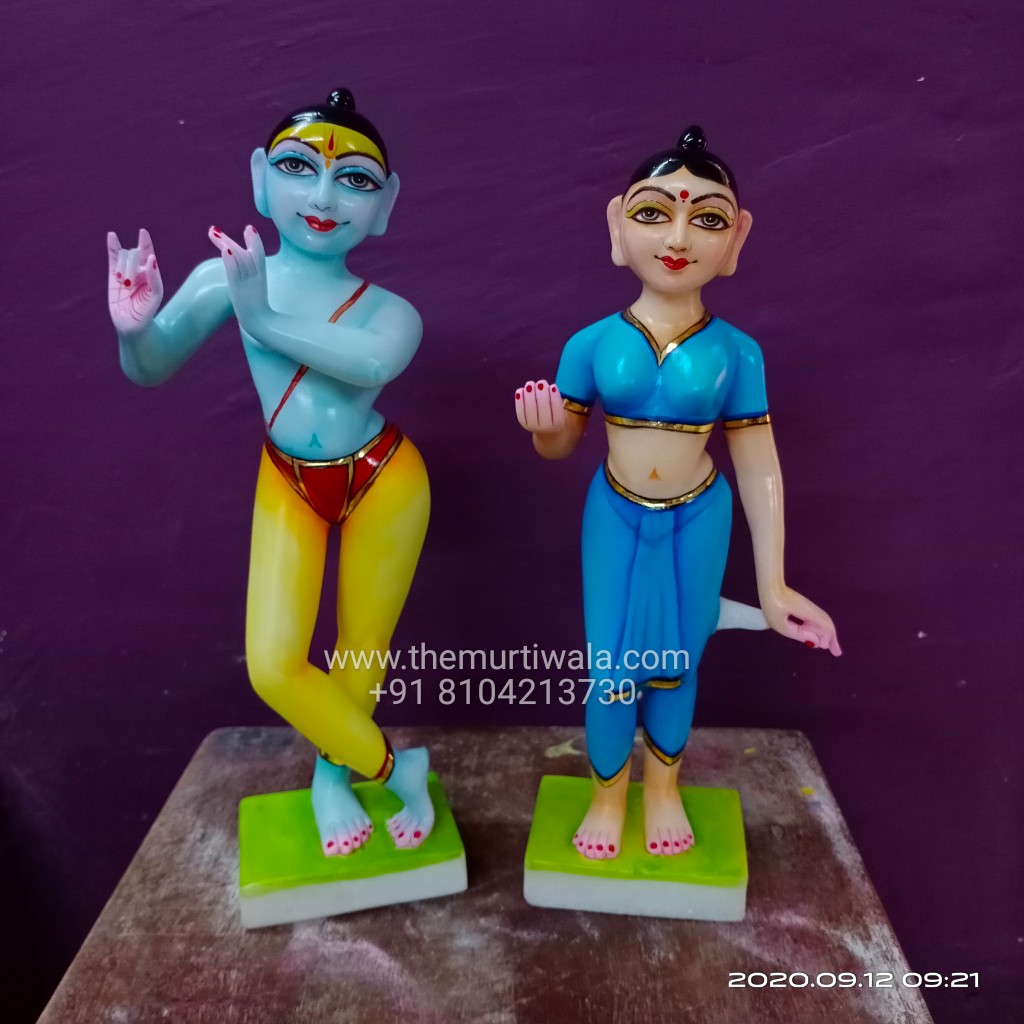 ISKCON Radha Krishna Statue for Sale
12 inches Iskcon Radha Krishna idols
Material – pure white makrana marble
Price – INR 21000
Shipping Charges – Domestic free & International 6000/- extra
For bigger size prices & shipping fee will be increased accordingly.
ISKCON Radha Krishna Murti
 Radha Krishna Marble Statue of  Size (3 feet)
Price –  Inr 2 lac
Radha Krishna(Gau Gopal) Marble Statue with cow
Iskcon Radha Krishna Marble Statue of  Size (3 feet)
Price –  Inr 2lac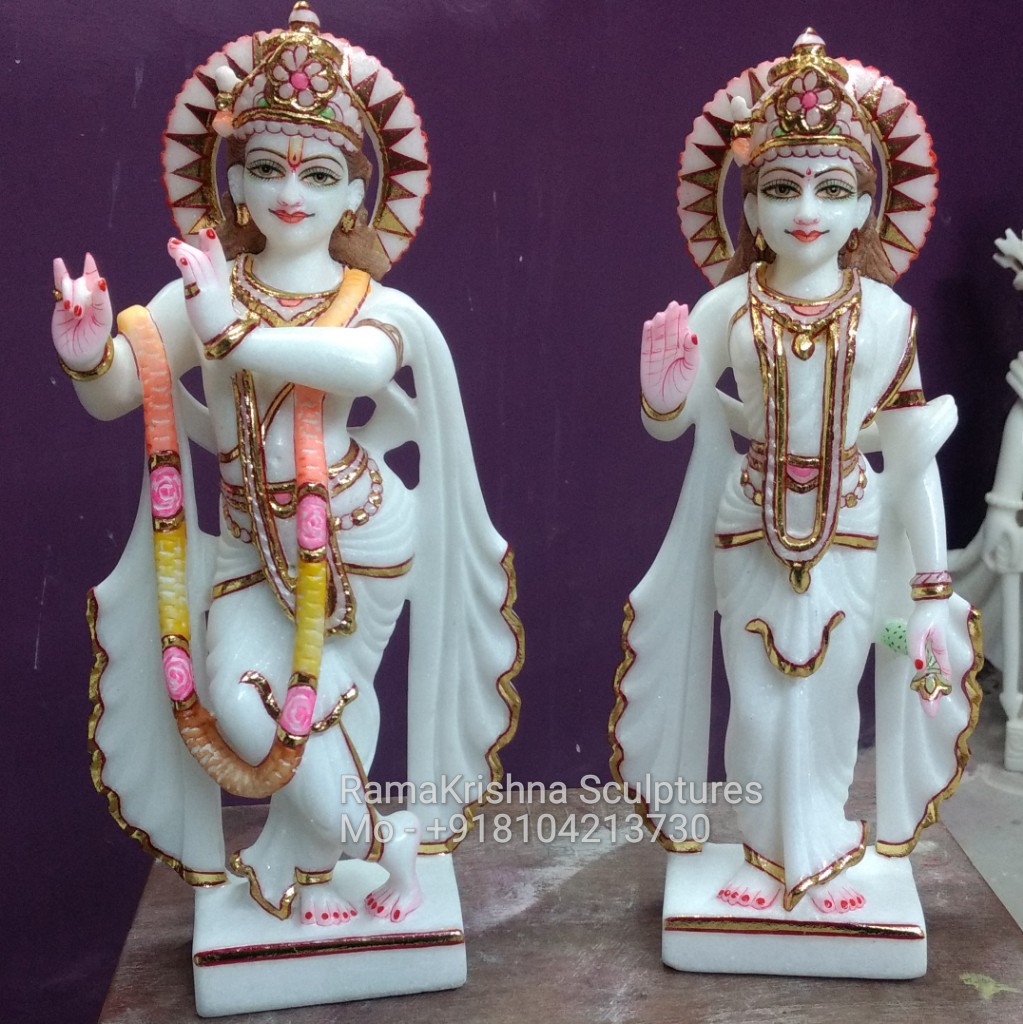 Price – Inr 18000
Shipping – INR 6000 internatinal, 1500 domestic
The Murti Wala promises to deliver high quality marble god & goddess statues at a very reasanable price. Our Statues are in high demand worldwide because of our superb marble quality, fine carving, good finishing, quality mirror polishing, Eye-catching features, & vibrant colors. Every product is made under surveillance of veteran artists who have rich experience in their domain. Our Karigars(artists) are highly talented in making Iskcon Radha krishna Pratima who give very beautiful swaroop to marble by hand carving. They have decades of experience in making marble murti of Hindu God & Goddess. They design beautiful Radha krishna Statues in various poses like lord krishna vigraham Standing with peacock, Radha krishna statue with cow(Gau Gopal Murti), Dancing radha krishna idol, radha krishna vigraham in one piece marble(Jugal murti), lord krishna playing the flute. We are able to fulfill our customers' demands at a very large scale. We customize ISKCON Radha Krishna statues in various sizes & designs towards our clients' needs from 9inches to 6ft. We had a divine collection of marble radha krishna statues & Iskcon Idols which were ready to ship worldwide. In case we don't have that product in stock then we take orders and create it on a prescribed time span. We also accept orders for single radha ji & krishna ji murti also. Our Statues are highly used for worship in Home, Temples & Office.