Marble Shiva Statue manufacturer in Jaipur, Rajasthan
The murti wala offers lord shiva marble statue in different poses & size. This Idol is of 18 inches height and in sitting posture. We had used pure white marble to make it for giving it elegant features & glossy finish. We take order online also in customized size & in different poses. We also provide safe & fast worldwide shipping facility to our clients at a very low cost .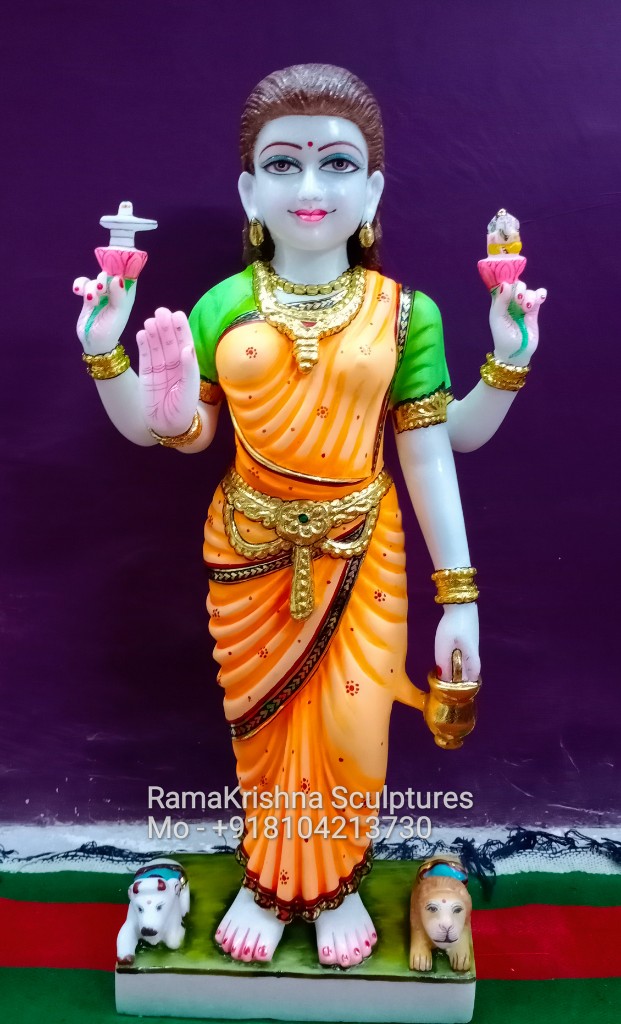 Goddess Parvati Mata Marble Murti
The Murti Wala offers Marble Statue of Lord Shiva in various size & design. We are the manufacturer of all kind of HINDU GOD Deities Vigraham in white & black marble. You can customize color, size, & design as per your requirement. We had large collection of statue start from 9 inches to 6 feet. You can order statues from Pan India & worldwide. If you want to see more collection of  Shiv Parivar Statue in white marble then you are most welcomed.